Speed-Loc™ Adapter Use & Assembly Instructions
Every shank will require:
• An Adapter, comes with hardened bushing (pressed in)

• A locking pin
• A urethane spring ball cap
• 2 Bolts (See bolt length chart to determine what bolts, nuts & washers are required). Sold Separately.
Assembly:
200 Series Adapters:
• From the backside of the adapter, push the dust seal and then the locking pin into the bushing, then push in the spring ball cap as shown.

410 Series Adapters:
• Push the spring ball cap into the adapter, push the dust seal and pin into the bushing before inserting it on top of the spring ball cap.

• Place the assembly against a CLEAN shank and insert bolts. Torque adequately. When installing on European models a wedge may be necessary to correct the pitch.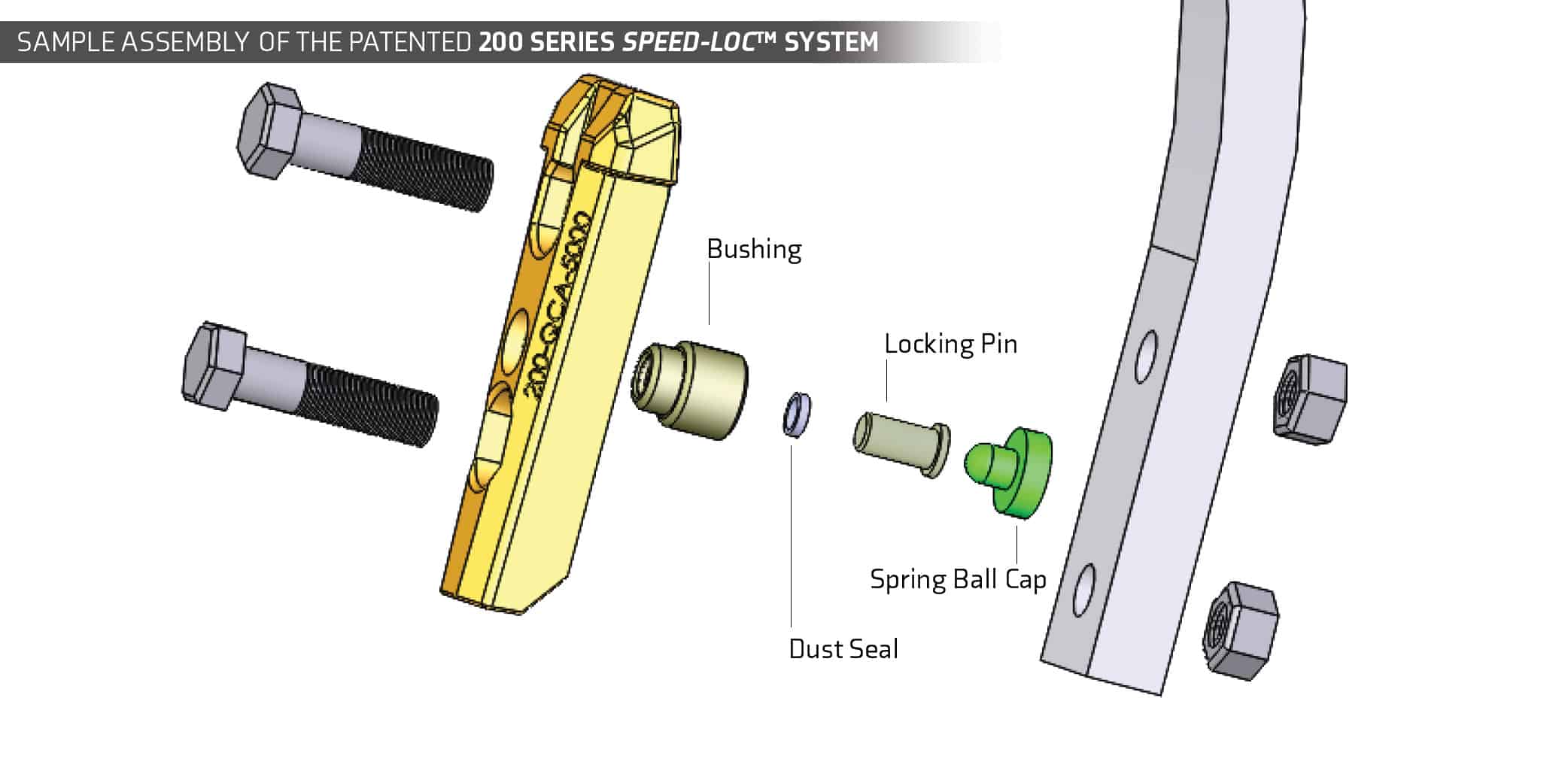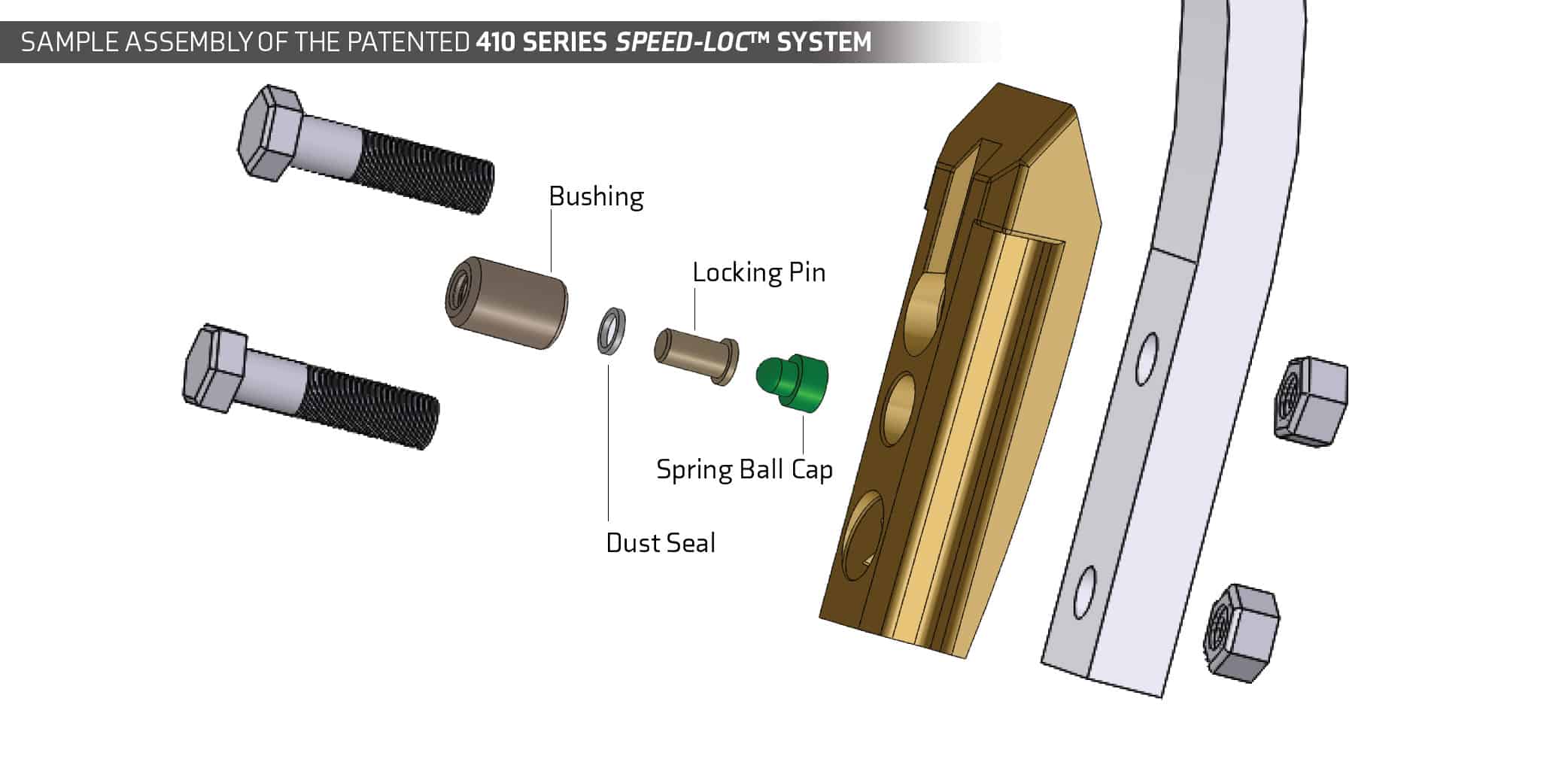 Installing Product on the Adapter
When installing the product always use safety glasses and specified driver.
• Place product on adapter up to the Locking Pin and with a few hard knocks you should be able to drive the product up the Adapter and over the Locking Pin. Keep driving the opener until you see the Locking Pin come through the hole of the opener.
NOTE: It is very important to verify that the pin is sitting in the hole of the opener and it is out all the way. Also ensure the opener is not too loose on the adapter. You shouldn't be able to pull it off with your hands.
• If you notice any damage to the opener or pin please replace. Warranty may be applicable.
• If you cannot get the opener to go past the Locking Pin, do not use the product and return for warranty.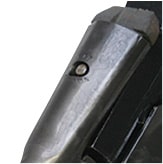 NOTE: You should see the whole pin through the hole of the opener and the product should be able to move up and down slightly.
Removing Product from the Adapter
When removing the product always wear safety glasses.
• To remove openers, hook the Speed-Release™ Tool on top of the opener stem (see image to right). Press down on the handle to depress the locking pin. Using a hammer, Knock the top of the Speed-Release™ Tool to move the opener past the pin. Remove the Speed-Release™ Tool and rap the top of the stem to remove the opener the rest of the way.
NOTE: If the opener is seized onto the adapter shock the sides of the stem with a hammer before completing the above steps.