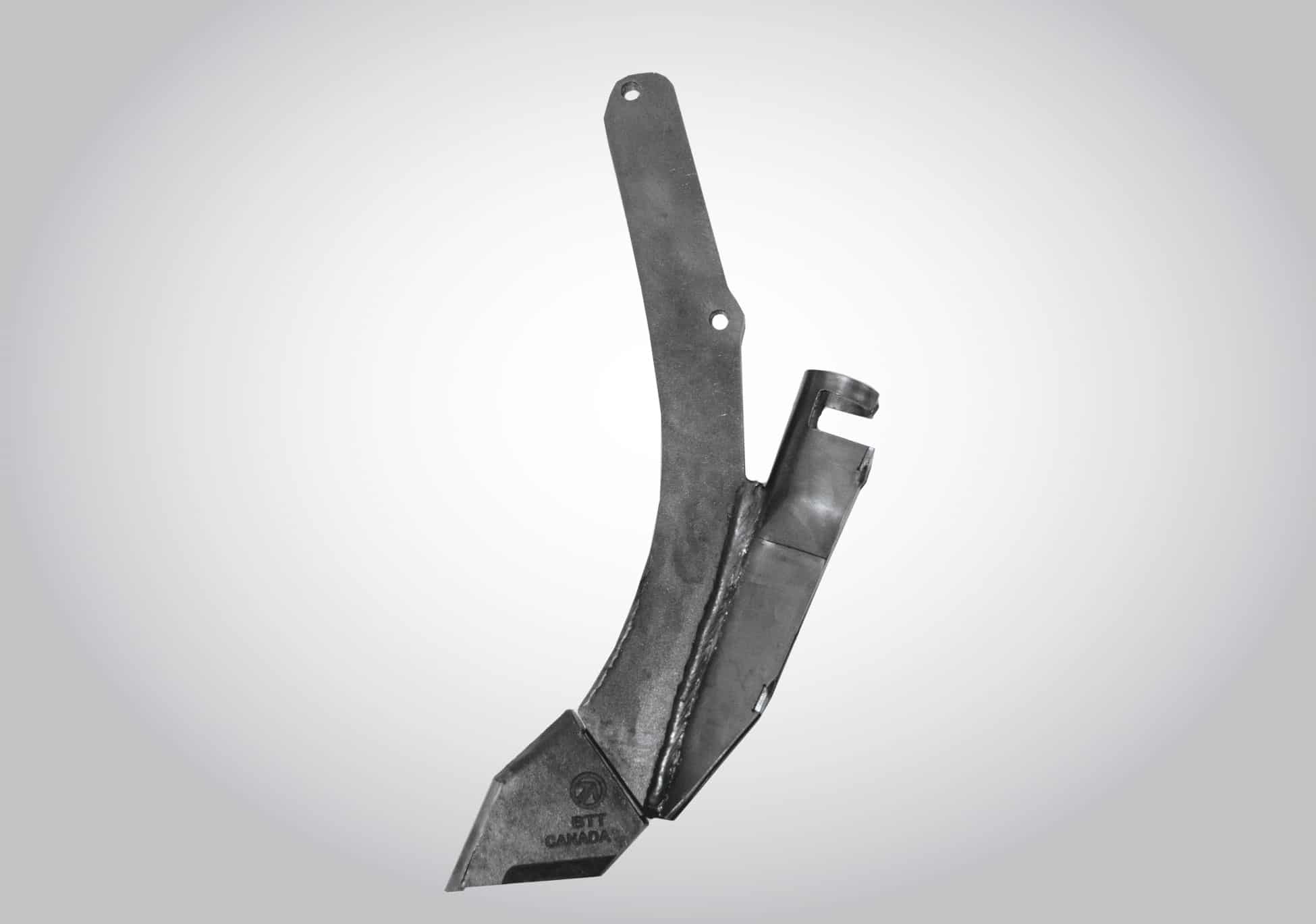 686-KNH-1001 & 686-KNH-1001P
These Single Shoot Openers Fit: Seed Hawk Inc.* / Väderstad
Fertilizer Type: Granular + Liquid Phos
Tube Size: Seed Tube: 1-1/4" (32 mm) O.D. Liq. Phos.: 3/16" (5 mm) O.D. This can be converted to work with 1/4" (6 mm) I.D. delivery hoses with 880-ASY-1010.
Tip Options: Any 200 Series Replaceable Tip, allowing you to choose the right tip for your conditions. Tips sold separately. See tip options here…
Overview: The seed shank is offset to the fertilizer shank. This single shoot opener applies Liquid Phos on top of the seed, the narrow design allows for more accurate seed placement behind the tip. 686-KNH-1000 is available without the liquid phosphorus tube.
Notes: Use 1/2" x 2" Grade 8 Hex Head bolts to install these openers. Sold separately.
*All product and company names are trademarks™ or registered® trademarks of their respective holders. Use of them does not imply any affiliation with or endorsement by them. Seed Hawk Inc. and Väderstad and any other use and/or mentions of their name and/or product designations are the property and registered trademarks of Seed Hawk Inc. / Väderstad Holding. For more information please view our Legal Notice.