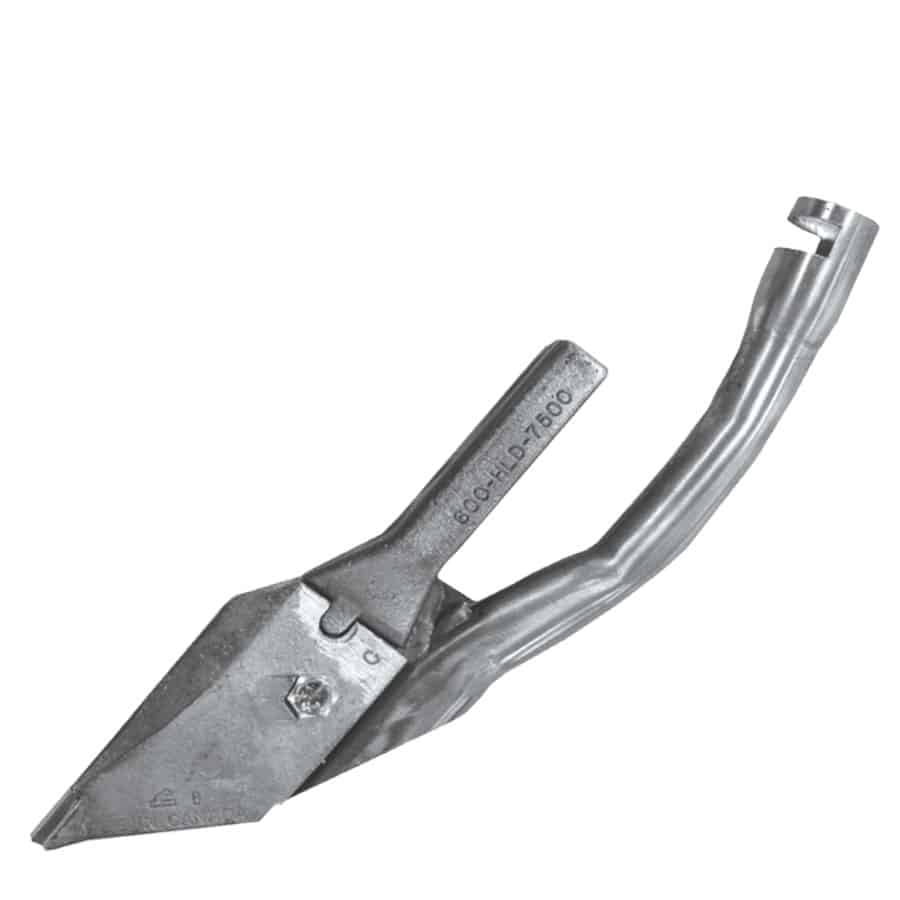 600-KNH-7540 & 600-KNH-7640
Fits: 47° and 50° C-Shank
Fertilizer Type: Granular
Tube Size:   7540: 1-1/4" (32 mm) O.D., 7640: 1-1/2" (38 mm) O.D.
Bolt Hole Spacing: 1-3/4"  to 2-1/2" (44 – 64 mm) slotted bolt hole spacing provides the ability to fit many different makes and models.
Tip Options: Your choice of three 3/4" (19 mm) tips available in:
600-TIP-7501 – regular carbide,
600-TIP-7502 – extra-long nose carbide,
600-TIP-7500 – cast chrome,
or 3" (76 mm) tip: 600-TIP-3011 – carbide.
Tips sold separately. See tip options here…
Overview: The larger tip on these holders provides extra long wear while reducing wear on the holder.
410-KNH-7540  is also available to fit the 410 Series Speed-Loc™. Click here for more details.
Notes: Use 1/2" Grade 8 carriage bolts to install these openers. Sold separately.