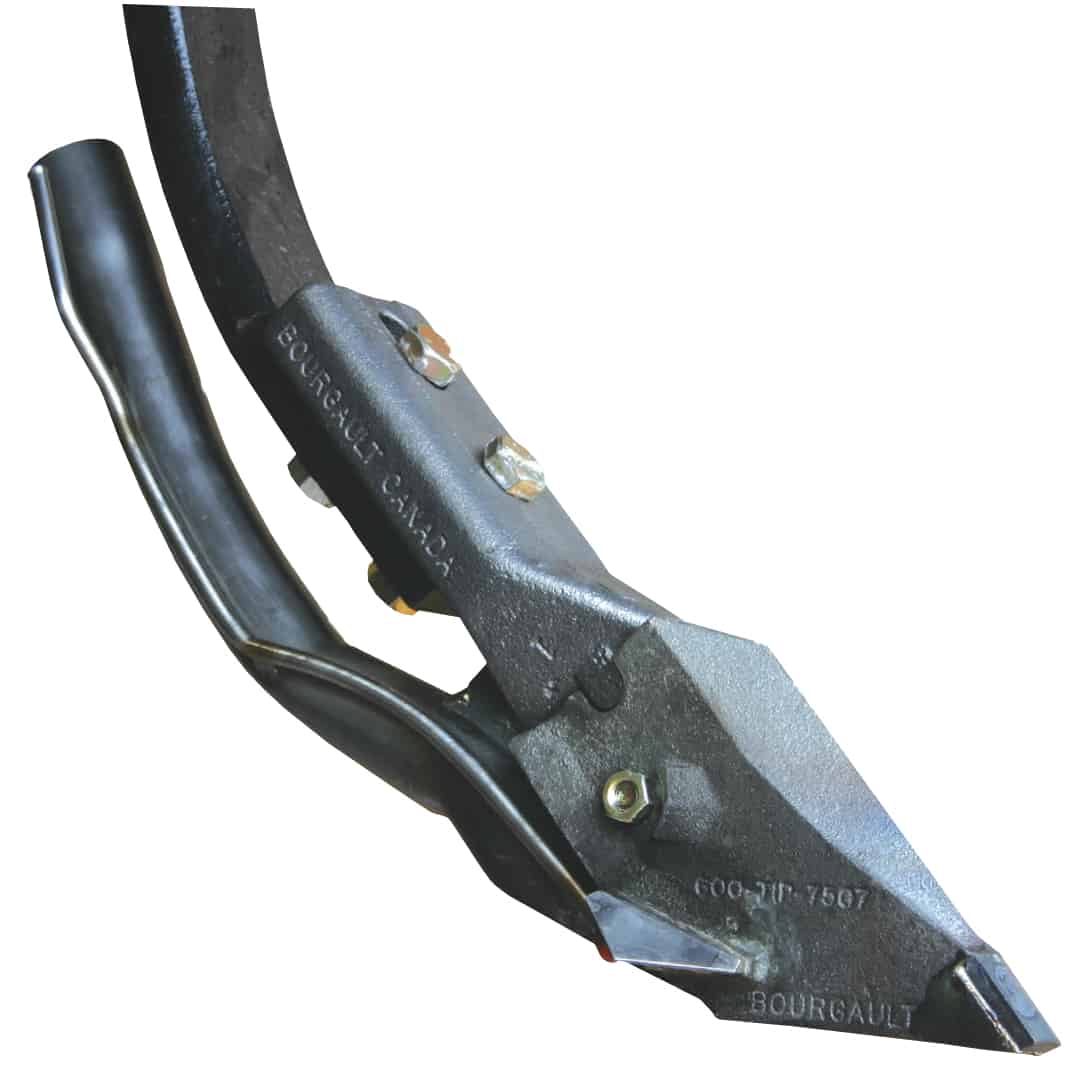 Double Shoot Liquid Side Band
Fits 1-1/4″ to 2-1/2″ bolt hole spacing.
Used with replaceable tip, 600-TIP-7507, to ensure high-wear points can be replaced at a lower cost.
This unique side band opener provides good horizontal separation with a slight vertical seed/fertilizer separation.
The high-chrome tip is protected with a carbide insert on the nose and a solid carbide wing.
Carbide placement provides sharp cutting edges for excellent penetration.
These openers work very well when used with a pressurized liquid system.
ALL WINGS ON SIDE BAND OPENERS MUST BE POINTING INWARD TO THE CENTER OF THE SEEDING UNIT TO PREVENT PLUGGING WHEN TURNING.