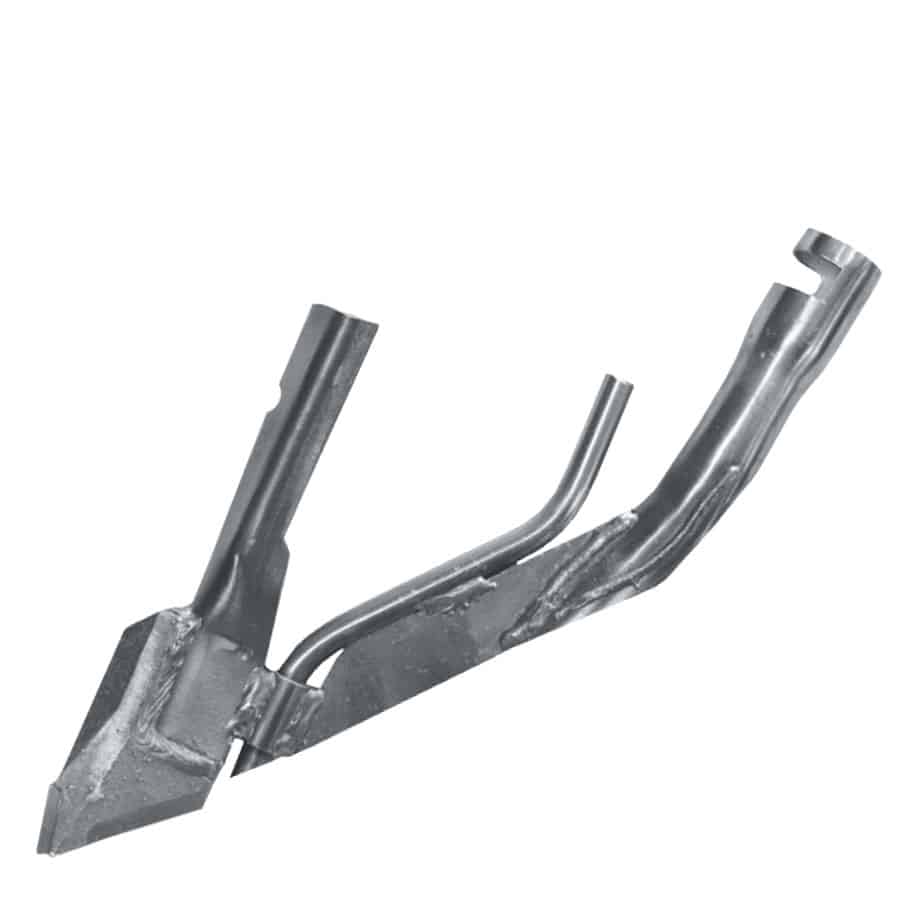 200-KNF-7551 & 200-KNF-7553
Fits 200 Series Speed-Loc™
Fertilizer Type: Granular & NH3
Tube Size: 1/2″ (12 mm) to fit cold-flow NH3 kits (200-KNF-7551) or 3/8″ (9 mm) to fit hot-gas NH3 kits (200-KNF-7553). 1-1/4″ (32 mm) tube is used with granular fertilizer. The granular tube can accept other size hoses with the use of bushings.
Overview: This fertilizer knife is designed for use with Granular fertilizer and either cold-flow or hot-gas NH3 kits. It is also available to fit the 410 Series Speed-Loc™.   Read more here…
Tip Options: This knife comes with a welded 3/4″ (19 mm) carbide tip, the carbide provides extra wear life and better penetration.
Not recommended for seeding.