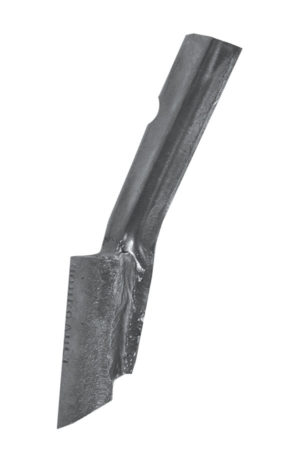 Fits 200 Series Speed-Loc™
Overview: Provides 1-1/2″ to 1-3/4″ (38 – 44 mm) seed spread. Works best with a 1″ (25 mm) single tube seed boot. Read more about the Seed Boot System here… It runs through the ground at a fairly vertical angle for less rock pulling.
Tip Options: Long wearing high-chrome tip.